TattooNOW News
5/15/13
Guy Aitchison, Jeff Gogue, and Canman on TattooNOWtv
Hey folks!
TattooNOWTV.com has been releasing long play video interviews with some of the worlds top talent for over a year, but now they have also been breaking the hour or two long live webcasts into short attention sized clips. These interviews are pretty awesome, and we have edited clips with good advice for both tattooers and for the general public. If you like these videos, please let us know so we can present more to you!

Jeff Gogue, internationally known for his famed original tattooing style and amazingly popular tattooing seminars, talks about how to attract large scale tattoo clients. Jeff chats about how the Shige and New Skool Collective backpiece books and his own experience getting a backpiece have help open clients vision. He is also asked if he feels like his work plateaus, and about learning to tattoo better. Whether you are a tattoo collector or just someone vaguely interested, this is great advice from one of the worlds top tattoo artists. Avoid tattoo mistakes that are easy to make but difficult to fix!
Nikko Hurtado, internationally known for his famed realistic portrait tattooing style and cutting edge tattooing seminars, joins Guy Aitchison, Canman, and host Ben Licata to discuss about how to collect amazing tattoos.
Guy Aitchison talks about his past tattoo seminar at World Wide Tattoo Conference Chicago and his famed Bio Organic tattooing style. He also goes into detail with the key differences between Chicago World Wide Tattoo Conference and World Wide Tattoo Conference Boston. For Boston's Tattoo Conference Guy Aitchison will be bringing tattoo education to a more "nuts and bolts" level compared to the more theory based Chicago seminar. The upcoming tattoo class will be accompanied by a high definition tattoo video which Guy Aitchison will highlight and discuss with the participants. This is not meant for people looking to learn how to tattoo, but better evolve and improve their ability.
For tattooers and tattoo fans with attention spans! Watch the complete 2 hour episode in its entirety which also features famed tattoo artists Jeff Gogue and Nikko Hurtado who answered a number of fantastic questions via Skype and Canman who was in house and talked about his style and what he learned from Guy Aitchison's painting critiques.
Originally streamed from TattooNOW offices in Easthampton Massachusetts
thanks,
gabe
- Producing educational art and tattoo events:
6/3-4 2013 - Boston MA
http://www.WorldwideTattooConference.com
9/12-15 2013 - Keystone CO
http://www.TattooGathering.com
Offices at our tattoo studio:
http://www.OffTheMapTattoo.com/
112 Cottage St Easthampton MA 01027 (413) 585-9134
read more
TattooNOW Network News
Change of plan...
submitted on 5/19/13 by -
Joe @ Off the Map Tattoo
Well I had a massive cancellation today totally last minute, always a bummer. :( However it looks like a great opportunity to tattoo my wonderful wife Anna! Planning to do a mandala design I worked up that she fell in love with. She's my favorite person in the world so I'm extremely greatful for the time. I'll post pics soon. Check Instagram for real time updates. Thanks friends!

---
RITE Recap
submitted on 5/18/13 by -
PowerLine Tattoo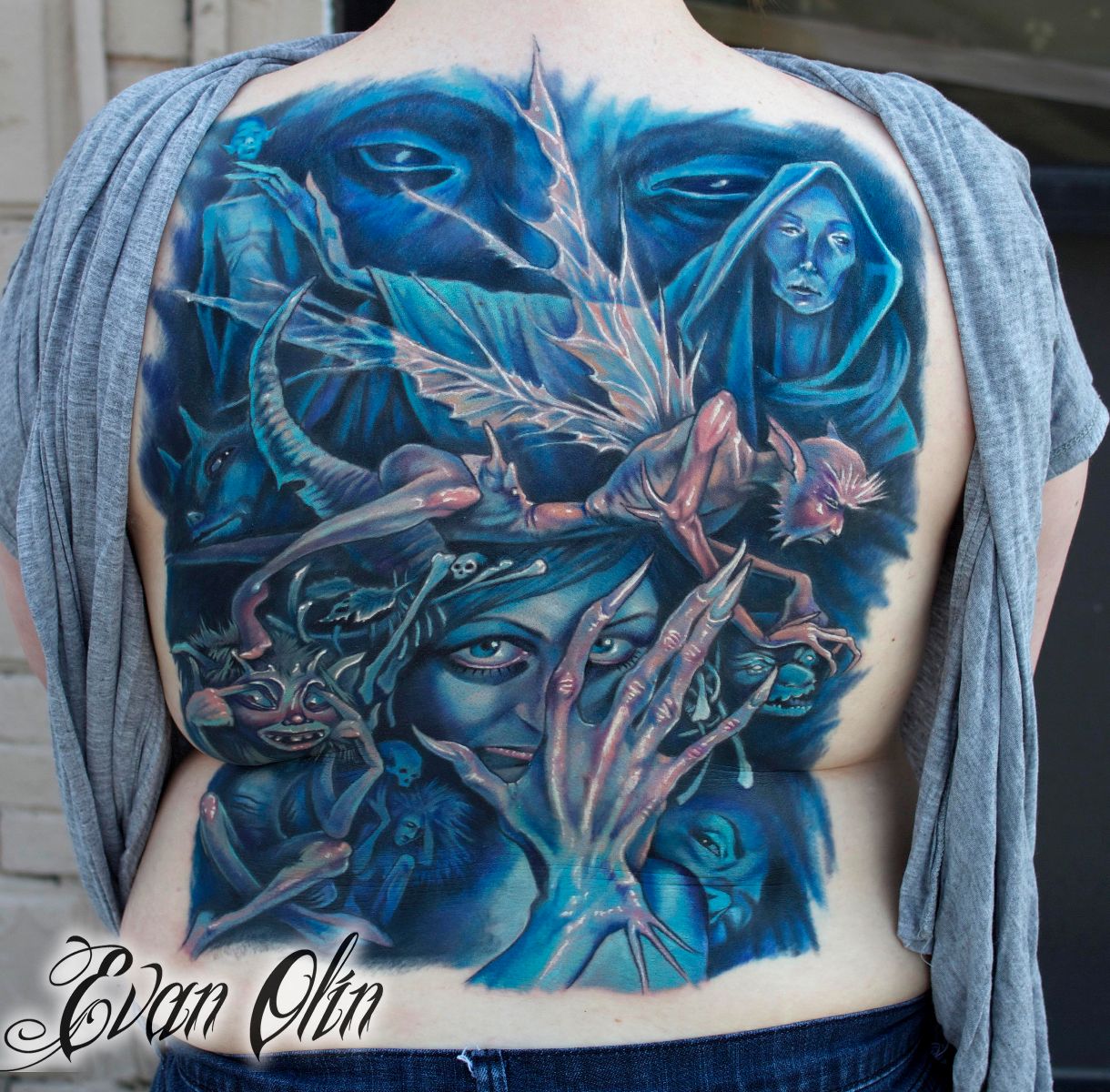 So we all had a blast at the Rhode Island Tattoo Expo this last weekend! It was an overall success and good time. We got to both catch up with and meet several of our industry peers.. it's always cool to see what all the local artists are doing these days, and represent Lil Rhody! It was definitely a good turn out, and we greatly appreciate all of our clients that made it out to support and enter contests! Thanks to you, we came home with several new trophies -- Evan took home First Place Female Backpiece, First Place Male Arm Sleeve, First Place Male Leg Sleeve, First Place Female Small Black and Gray, First Place Male Small Color, First Place Female Small Color, Tattoo of the Day Female on Friday, Tattoo of the Day Male on Saturday, and Jay took home 2nd Place Male Small Color and 2nd Place Female Small Color! Thanks to our rad clients for coming to us wtth awesome ideas and letting us run with them.. we're glad you helped us showcase them in our own hometown! We appreciate all the clients that got tattooed at the expo- it's certainly an experience, and not everyone can handle it.. you all sat like champs and let us show off the type of work that what we love to do! Pictures will be posted soon! The backpiece shown here won First Place Female Backpiece!
---
5/13
submitted on 5/18/13 by -
Nick Baxter
Summer 2013
Just back from a successful and exciting trip to Colombia, where I taught a tattooing seminar in Medellin, made possible by Ramiro at Ganesha Tattoo and of course all the awesome poeple who signed up and attended. South America is an amazing place, I highly encourage any tattooers who'd like to travel and work down there to contact Ramiro and ask him about how to make it happen.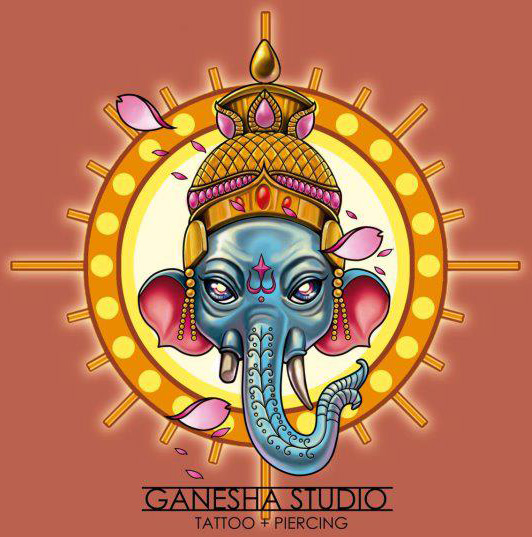 Up next is another seminar, this time at the Worldwide Tattoo Conference in Boston, Massachussetts June 4-5. These intensive 2-day events are packed full of advanced information for the continuing education of tattooers, and in terms of potential long-term benefit to one's tattoo career and creativity, are quite a good investment of time and money. If you're not familiar with this groundbreaking educational effort, which is the brainchild of phenomenal tattooer Alex De Pase, check out the event details here.

After that, not much is in the works until the end of summer, when the next Hell City convention comes to Phoenix, AZ. I'm fully booked with tattoo appointments already, but I'll have assorted merch like books and stickers available for sale and for free.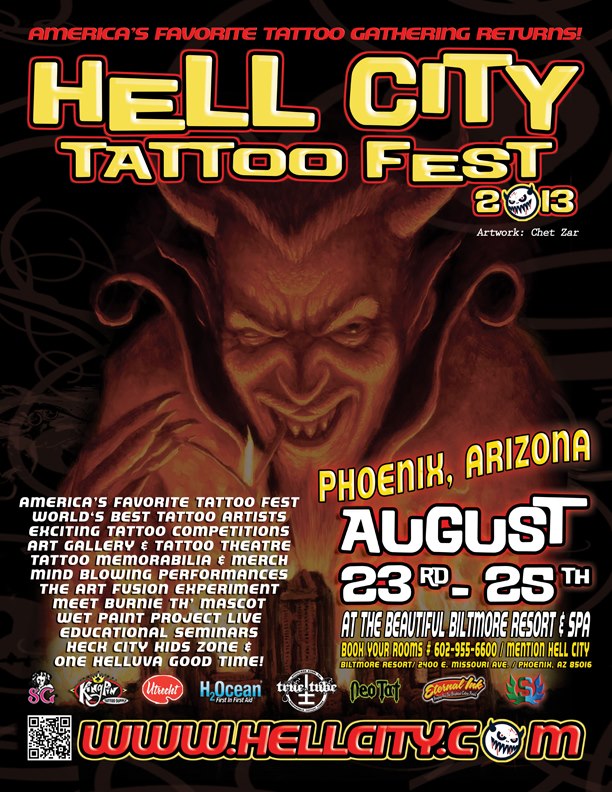 In fine art news, my recent painting "Anointing" was chosen as a finalist for the upcoming International ARC Salon Catalogue, which you can now buy from the Art Renewal Center's website. This yearly competition and printed catalogue represents some of the best in realism art from around the world, and I'm flattered to be chosen for the 2nd straight year.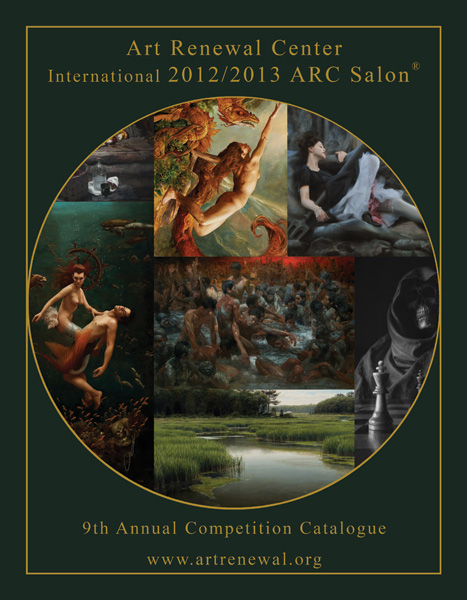 ---
Northwest News: Thanks For All The Support!
submitted on 5/17/13 by -
Off the Map Tattoo
Well, the week has been amazing at OFF THE MAP TATTOO (northwest). All artist: Canyon Webb, Mr. Tyler Jones and Jeff Gogue have been hard at work as usual.
Yesterday 5/16/13 was a day to remember in the shop as Canyon Webb and Mr. Tyler Jones did their 1st collaboration art piece in the shop. Hopefully we will get the chance to see more of this type of collaborating out of these two resident artist.
SUPPORT YOUR LOCAL TATTOO ARTIST.....just a reminder that all resident artist Canyon Webb, Mr. Tyler Jones and Jeff Gogue offer merchandise for you to purchase and help support them and the shop as well. Some items include: T-Shirts, Hats, signature Sharpie pens, along with FREE items such as magnets and stickers. Always a good feeling to pick up some NEW swag and show your support.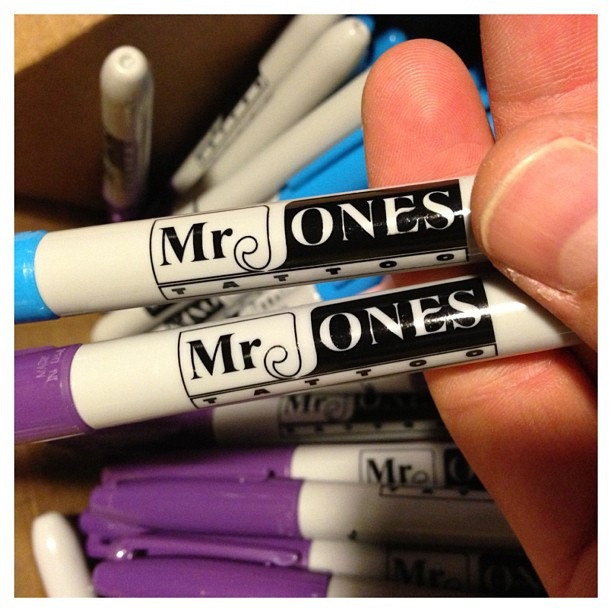 OPEN 7 DAYS A WEEK 10am – 6pm
(FREE consultation appointments)
(541) 244-1141
---
Check out this 3D photography by Almont Green
submitted on 5/16/13 by -
Max @ Off the Map Tattoo
Check out this Amped360 photograph of a black and gray sleeve by Almont Green. Tattoo by Max.
---
submitted on 5/15/13 by -
Adam @ Graceland Tattoo
So things went well in Rochester at the Roc City Tattoo Expo. We had a lot of good times and made some cool tattoos. We came home to welcome Ty McEwen back to Graceland Tattoo. He's a good friend and a great artist. It's always a pleasure to have him in the tattoo parlor bringing his unique style of bio organic and color realism to Wappingers Falls. Toward the tail end of Ty's visit Clifton Boggs, of Eulogy Tattoo, came by to make some tattoos for the day. It was a reall cool thing, I've been a fan of Cliftons work for quite a while. With a little luck, he will be back. I'll be hosting Jeff Johnson yet again in July as well as Pittsburgh tattooer Joe Thompson. Check back for dates. This is a little tattoo I made while in Rochester.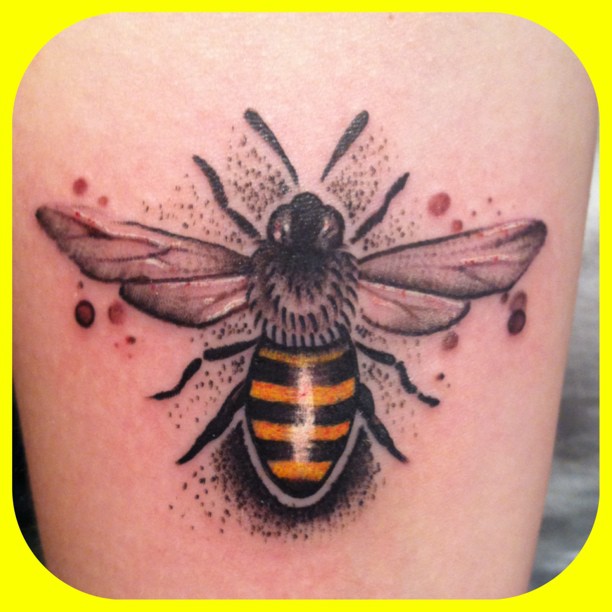 ---
Northwest News: What's up with Mr. Jones?
submitted on 5/15/13 by -
Off the Map Tattoo

Mr. Jones has been settling in quite nicely at our Grants Pass, OR studio since he joined the team in March. In that time he has stayed very busy building clientele, doing some great tattoos, and creating wonderful pieces of art. He recently posted a new blog entry on his website and just started a Big Cartel Store where you can purchase some of his original pieces of artwork, fine art prints, and apparel. Check out what's up with Mr. Jones today! We're sure you won't be disappointed! Don't forget to find him on Facebook and Instagram as well.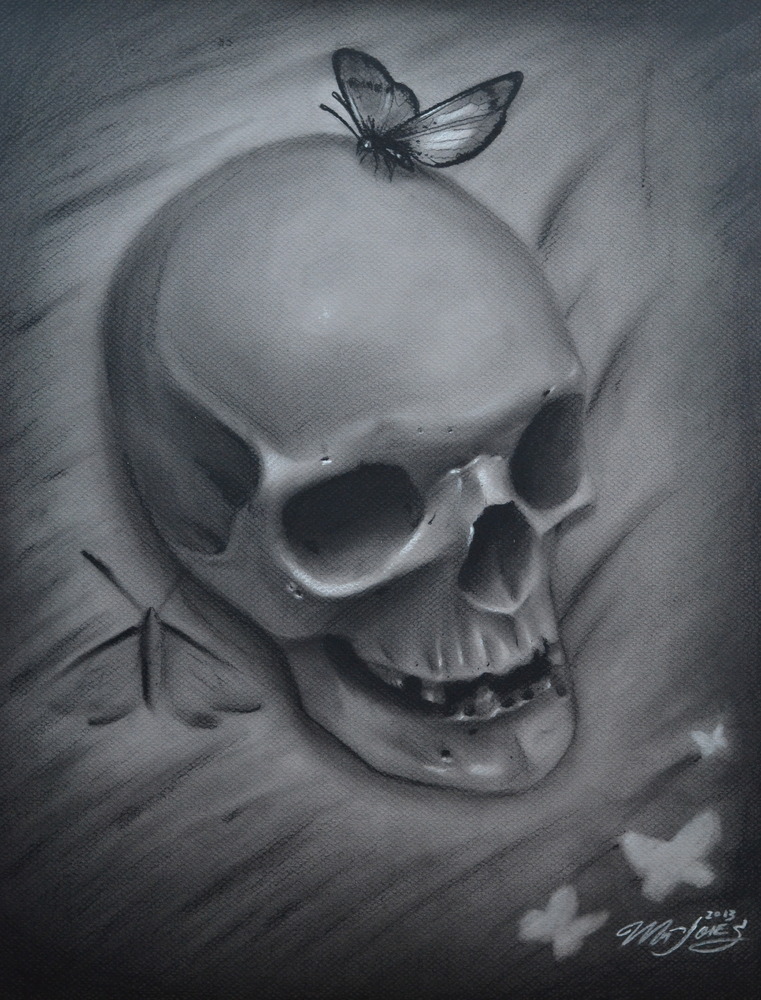 ---
Online Store Is Up!
submitted on 5/15/13 by -
Mr Jones Tattoo
Today is an awesome day! My online store is up an running! You dont realize how much time it takes to get it going until you do it haha. Sorry to my clients form back east who have patiently waited for it and anyone else. I have some apparel, limited prints and original art up for sale. I am looking forward to adding to it as time goes on!!!
Mr. Jones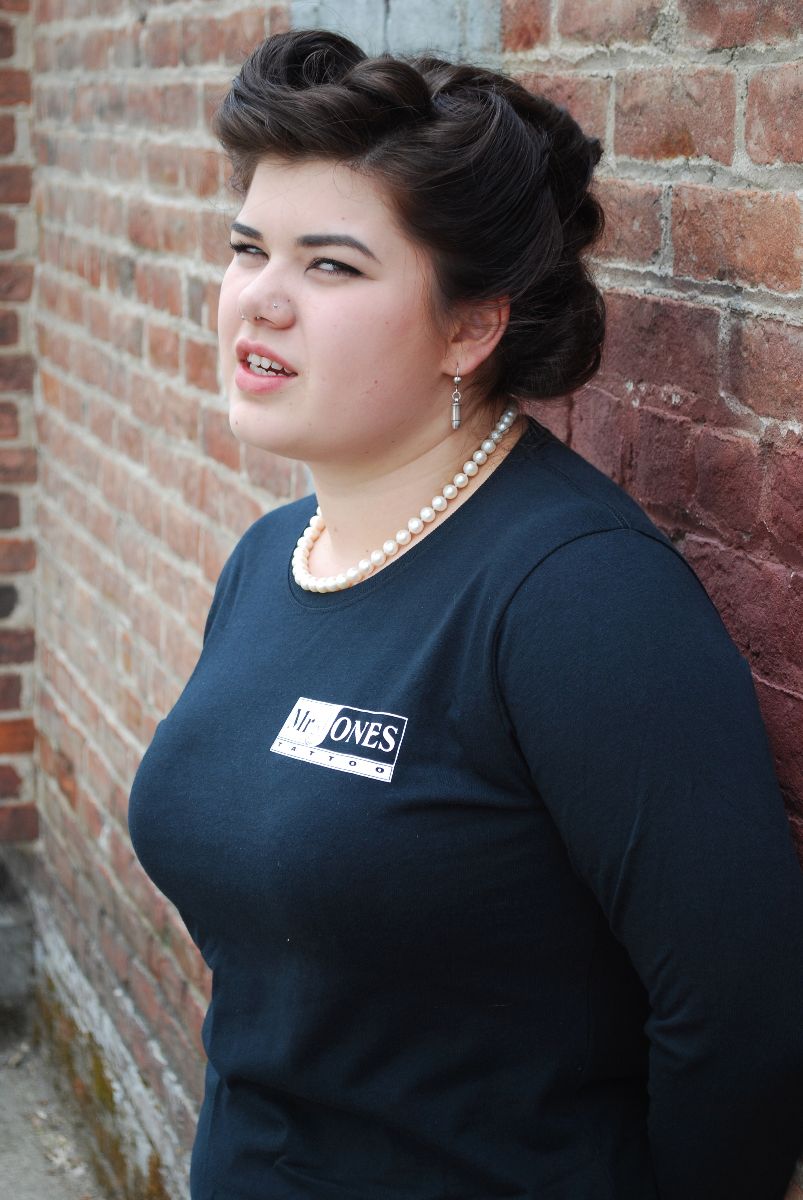 ---