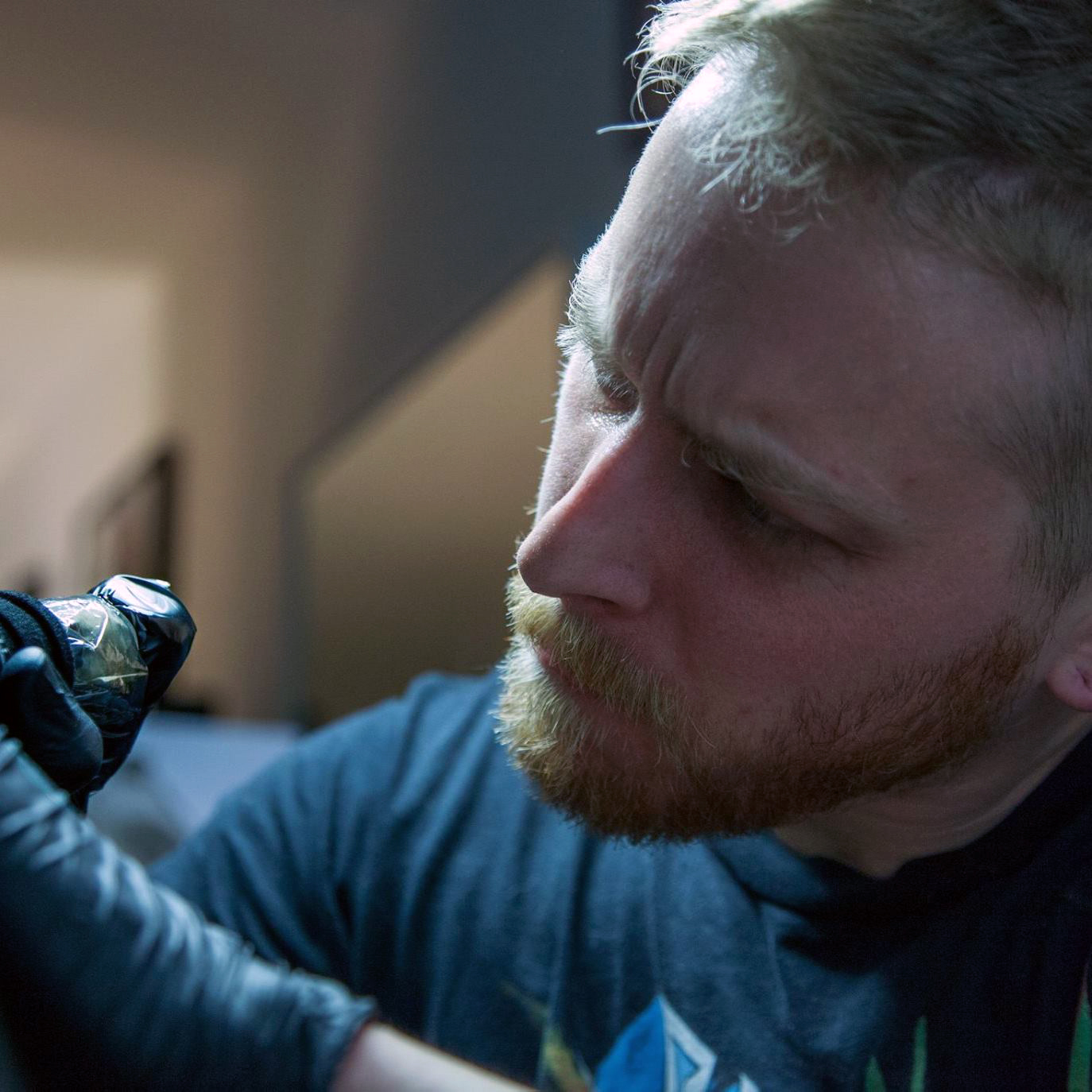 Location
Follow
I live and work in Germany close, to the country's capital, Berlin. I am tattooing since 2003 and specialize in the genre of large scale Biomechanical design.
Most of my Layouts are conceptualized digitally before transfered to skin. I take multiple days for each design and like to work closely with my clients on designs if possible. I am used to multiple day sessions and have streamlined my workflow towards travelling clientele in this manner.
I work from my home studio and have no "open to public" studio. For this reason you wont find a telephone number or adress on my website or anywhere else to protect my and my families private life.
I started to successfully offer Seminars geared towards Visual Artists in 2014 and will continue to do on suited events. Please contact me through my personal website if you are serious to collect art from me or have any questions about seminars or my other work.