Tattoo of the Day
11.26.18
Todo has been one of the worlds leading realistic tattoo artists for decades, and his recent set of tattoos show why. He has always been one to keep learning and push his art, not letting age slow him down.
Check out Todo's tattoo gallery for over 10 years of awesome realistic tattoos. If you are interestred in getting a large scale tattoo, shoot Todo an email.
11.20.18
The DC tattoo convention is coming up early next year, so we thought it was the perfect time to post up this video recap of last years show.
Jan 14-18: Rebel Muse Texas
Feb 7-10: Inked Hearts NorCal
Mar 15-17: Evergreen Expo Oregon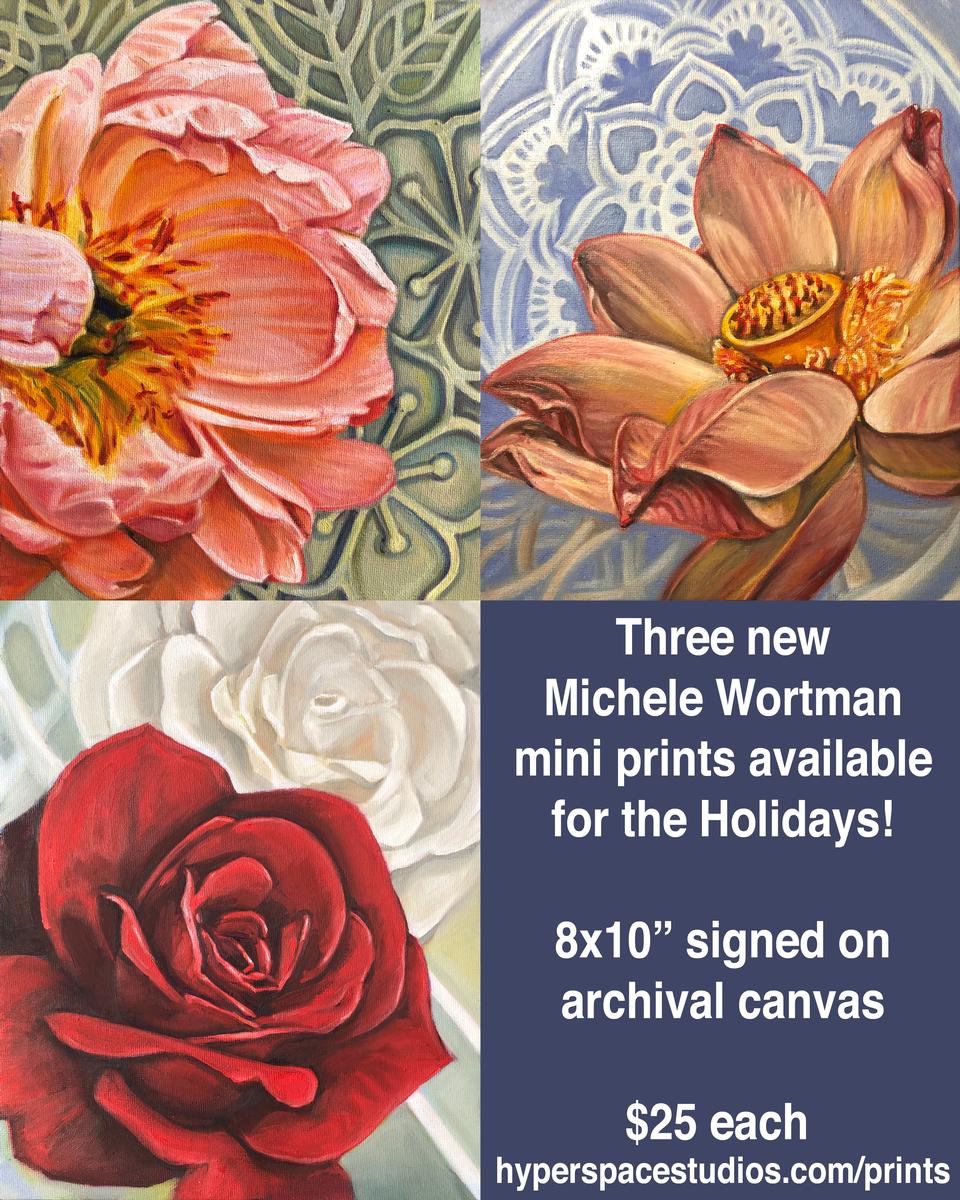 t's that time of year again and we've got some new paintings to show you. Michele, whose birthday is on Christmas Day, loves to celebrate the holidays with beautiful imagery and make art that is affordable for you to collect or to give as a gift.
Her three recent works, Rose, Lotus and Peony, celebrate the magic and mystery in nature, with its connective patterns and floral flair. This aesthetic is parallel to her tattoo style and personal interest in the art she creates.
We are offering each painting as a reproduction on archival canvas, 8x10" plus a 1" colored border for mounting purposes, signed by the artist for an amazing deal of 25 bucks for the 25th of Christmas!. Shipping before Christmas is guaranteed on all US orders received by December 16th.
Give the gift of art this holiday!

Bring in new, unwrapped toys and gifts to receive a $25 gift certificate! We are accepting donations for ACH Child and Family Services again this year. Toy drive ends on Dec. 13th, so hurry up to take advantage of this offer and help out these awesome kids! Please check out our recent Instagram post to see the wish list of items. (@depictiontattoos) Limit: One gift certificate per client, not per donation. Happy Holidays everyone!