Tattoos of the Day
05.17.22
Christopher on Youtube recently commented when he discovered this video "A little late to watching this but a great interview. Gunnar was one of my very early influences when I started my apprenticeship. Thank you!" Always fun to be reminded of older videos, but, I gotta say I think this one is timeless and will be around a long time!
Some artists Gunnar and Guy talk about:
"Course of Empire #1 - The Savage State" by Thomas Cole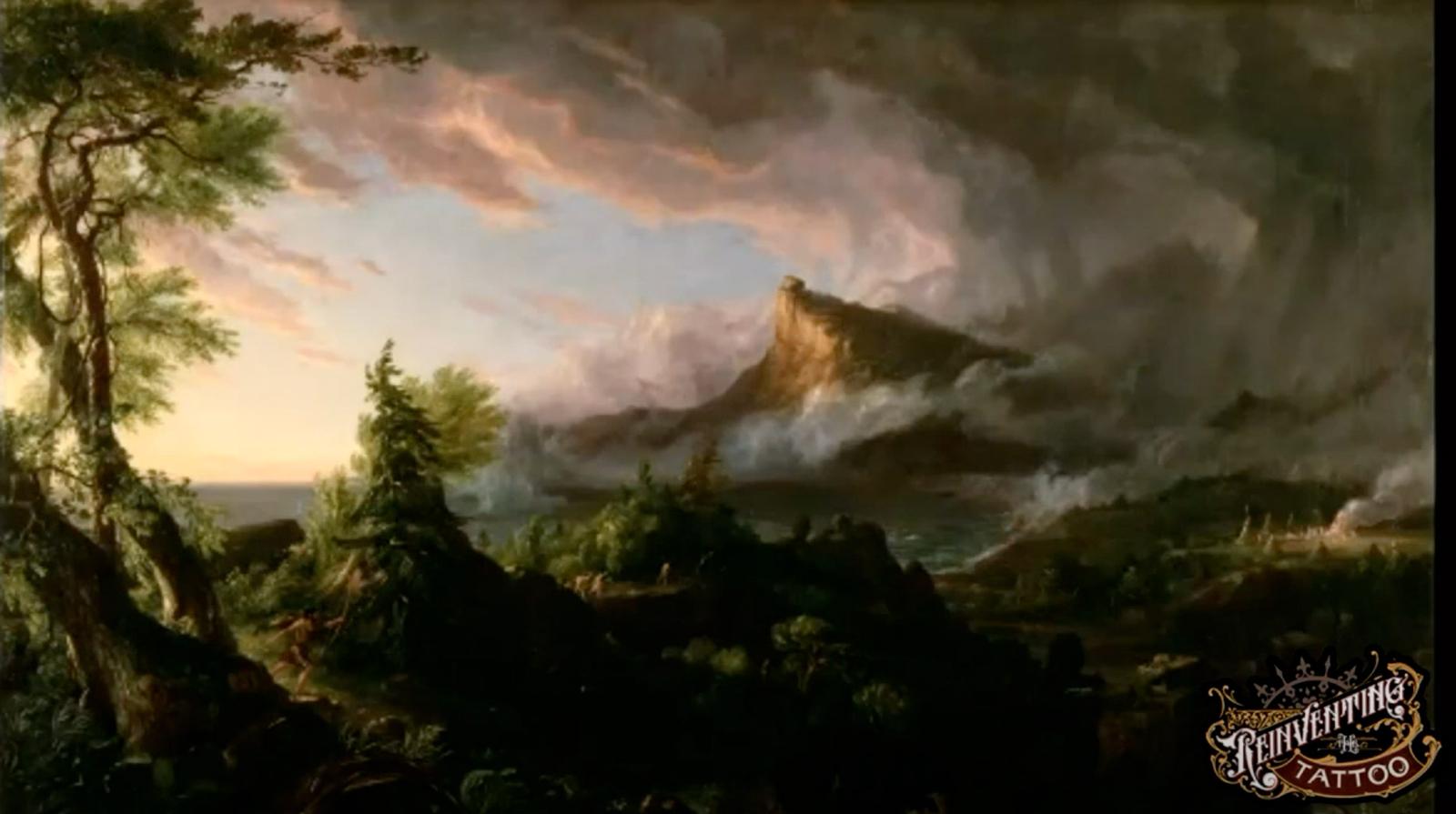 "Course of Empire #1 - The Consummation of Empire" by Thomas Cole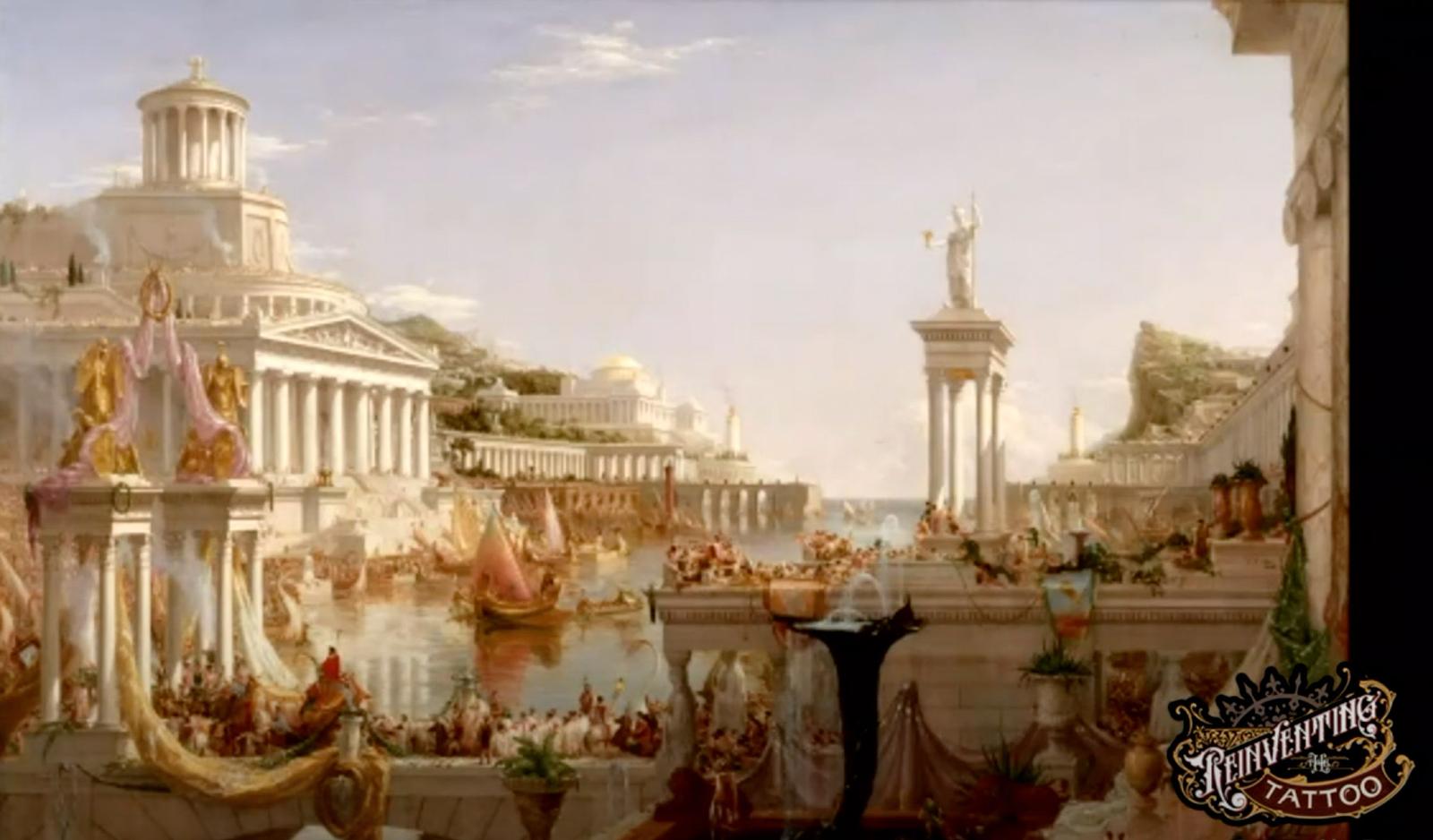 05.16.22
Check out this year's Reinventing the Tattoo Hell City Schedule! It includes both free and professional development events from the likes of Nick Baxter, Thea Duskin, Jesse Smith, Dr. Jinxi, and more!