Tattoos of the Day
07.27.21
Nick is well known for his caricature work, specifically, the zombie type. After 20 years of drawing, those zombies opened the door for him to the tattoo world. "I used to travel around the country from convention to convention drawing people as exaggerated, goofy looking zombies," Nick says. "We would work horror conventions, comic-cons and then the game changer… tattoo conventions."
**********************************************************************
Watch on ReinventingTheTattoo.com or join us on our FREE mobile app.
07.19.21
https://www.paradisebyob.com Bring your own brains, brushes, beats, bud, booze, or berries (for the vegans!) & connect with inspiring like minded creatives at this unique resort. Simply inspiration, sharing, art creation, & community. This will be a long time coming for many of us. Livestreams, seminars, panels, art rooms, collaborative projects, & having a grand old time networking. $100 - 4 Day Stage Pass (seminars available for an additional fee) $250 for an artist space to set up in. 25% off price before July 21st! Free open-house Wednesday for all art collectors. And yes, it's a Sunday to Wednesday. This is no time to get normal. Please comment, subscribe and share videos you enjoy!
We are planning on having a B.B.Q party in the parking lot in the upcoming weeks. Come enjoy some good food, company, and check out local businesses. We will have more updates on the time and date when we have more information. Everyone is welcome!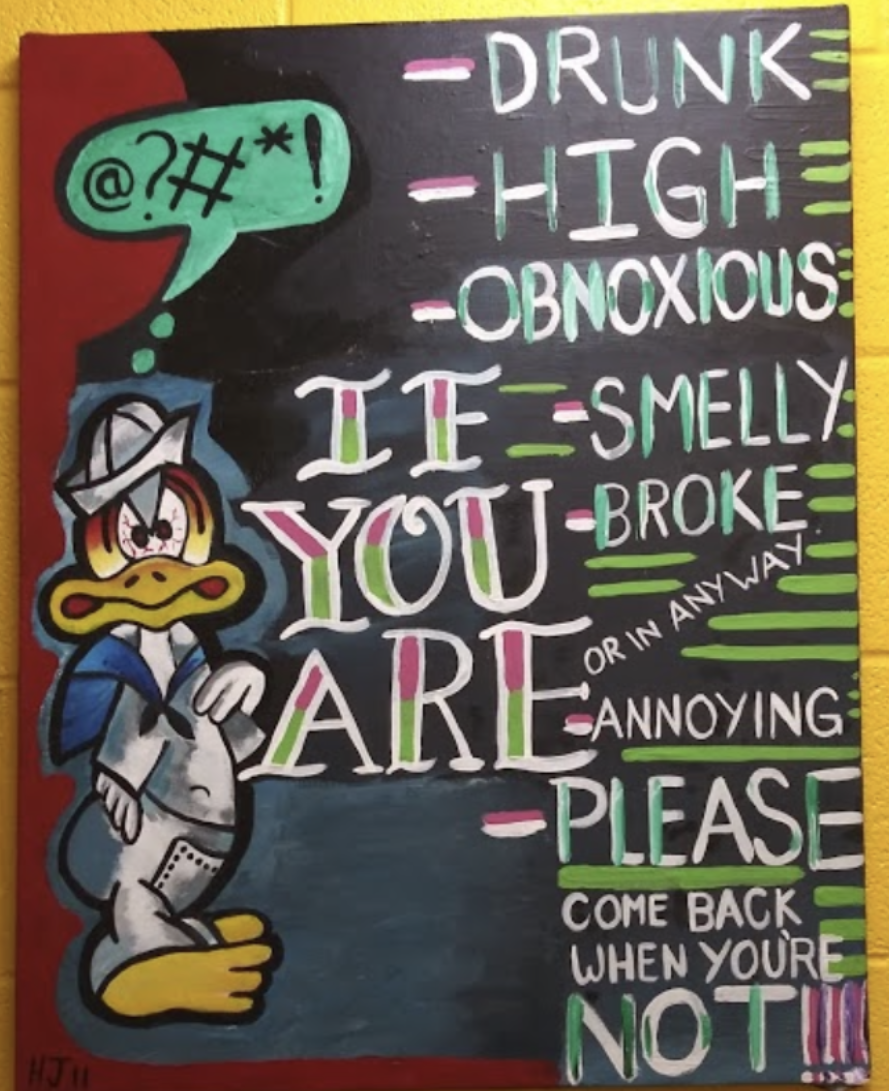 While thousands of people get one every single day, not many realize there is an unwritten code in tattoo studios. By following some of the tattoo etiquette tips you will be able to enjoy your tattoo experience as much as possible, while keeping yourself and your artist happy. If you are accessing the tattoo studio for the first time or looking for inspiration and advice, it is still a good idea to have a rough concept or idea of the tattoo you want, where you want it, size, and the style of the design. The more specific you can be, the easier your artist can understand what you are expecting and the quicker the design can be drawn up
Now let's go over a few etiquette components to keep in mind. Don't ask for their inspirations and professional advice and completely ignore it. An artist tends not to like it when the customer fails to trust their professional views. Don't get offended if your artist requests that you change certain aspects of your desired tattoo idea. Most experienced artists can make good judgment as to whether a certain idea/design will or will not work when transformed into ink on the body. Do ensure you're nice and clean before entering the studio. Not only will your skin be easier to tattoo if it's free from oils and dirt, but your artist will also appreciate that you smell at least a little nicer. Don't get a tattoo if you are under the influence of alcohol or drugs. Not only will it be an unpleasant experience for the tattooist having to deal with the behavior of this individual, but you are much more likely to bleed heavily, which in return will affect the result of the tattoo. Not to mention, your own judgment will be clouded. Do tip your tattoo artist if you feel inclined to do so. They earn commission from the tattoos they create on you and by tipping, you are showing your appreciation for the customer service you have received.
While many points are pretty obvious, tattoo etiquette traditions are broken each and every day. An initiative and some common sense can contribute to making your whole tattoo experience a pleasant one. Tattooing culture may seem 'rock-and-roll' from the outside, but on the inside of it is a team of amazing and highly-experienced artists who take pride in their artwork and working environment. Once you understand the basics of good tattoo etiquette, you should have absolutely no problem each time you decide to get some new ink done.
We have a new apprentice that started with us this week and her name is Yuliana. She loves art and wants to work up to be well versed in all art mediums. All of art skills that Yuliana learned she did by learning on her own with a little help from her art teacher in high school. Her main focus is realism in her pieces and likes doing portraits and focusing on perfecting all aspects. She is excited to learn from our artists and obtain more art skills as she is advancing in her art career.