Tattoos of the Day
03.14.23
Another seminar skull from my bro @bobtyrrell and Marchall Bennet at the @motorcitytattooexpo this past weekend. Been a hectic week ! We used both our gray wash sets on this one …. I used mine and he used his. Maybe next time we will switch lol . Always have a blast doing these seminars and I always learn thanks to the cool talented artists that attended. Catch us at Black and Grey week at Unify Tattoo Florida! UnifyTattooFL.com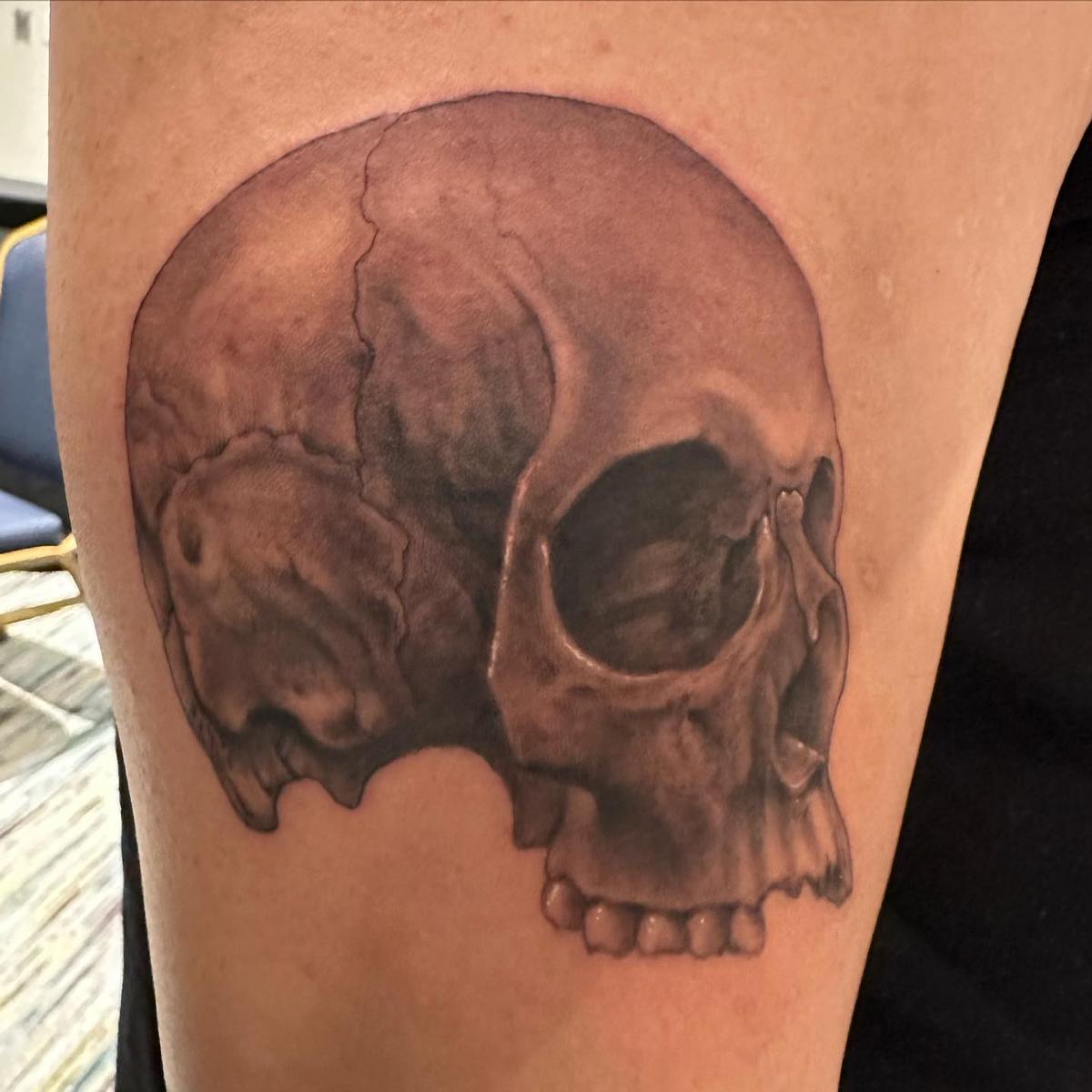 02.12.23
Helios recently sponsored TattooNOW favorite Jose Baena! Congrats Jose.
"Born in Colombia, professional graphic designer Jose Baena found tattooing his final path of artistic expression. In love with surreal tattoo designs, he can develop his art in different styles of tattooing. Having Medellin as his local city, he does guest events in countries in Europe such as Germany, Spain and France." - Helios

Join us each week as we blast off through the tattoo universe! We'll talk about our own thoughts and inspiration, as tattoo collectors, as well as the journey of our guests. We'll delve into everything from first tattoos, to full body suits, and everything in between. In this podcast, we will not be talking about how to tattoo, or any technical tricks of the trade. There are thousands of other platforms just for that. Here, we talk about tattoos from the collectors point of view. We'll share advice for collectors, as well as our specific experiences from our own tattoo journeys. We want to prepare, and inspire other collectors. https://www.tattoocollecting.com/community
Uploaded some new pieces recently finished and also in the works. Lots of fun projects on the go at the moment. My diaries always open, so any enquiries feel free to drop me a message using the contact link.
Skin Gallery Tattoo LLC is being proudly recommended by many happy customers! Loc8NearMe prides itself on recognizing the best businesses in the industry, and Skin Gallery Tattoo LLC has truly stood out among the rest.
Thank you to our clients, friends and family's for your amazing never ending support.
<link rel="stylesheet" href="https://cdn6.localdatacdn.com/badges/loc8nearme/css/circle_v3.css"><div id="circle_v3" tabindex="0"> <div id="circletype_v3_brand_name" style="font-size: 17.380649px;"><svg class="svg" overflow="visible" width="163px" height="35px"><defs><path id="textPath1" d="M 5 40 A 111 58 0 0 1 158 37.4"></path></defs><a href="https://www.loc8nearme.com/wisconsin/prairie-du-chien/skin-gallery-tattoo-and-body-piercing/3034092/" class="ahref_emprty_area"><text text-anchor="middle"><textPath fill="#fff" dy="10" startOffset="50%" href="#textPath1">Skin Gallery Tattoo LLC</textPath></text></a></svg></div><div id="circletype_v3_loc8_name"><a href="https://www.loc8nearme.com" class="ahref_emprty_area">LOC8NEARME</a></div></div>