Tattoos of the Day
06.23.22
At her first convention in 1982 on the Queen Mary in Long Beach her flash came presented by Spaulding & Rogers, marketed on a banner "By the World Famous Kari Barba." It was the beginning of the queen of modern tattooing's career. Kari Barba has been tattooing for four decades. She is the owner of Outer Limits, the longest-running tattoo studio in America and the first tattoo shop owned by a woman. Kari has raised awareness of gender equality and was a pioneer in tattoo hygiene standards that we use today. Listen to some American tattoo history here on Let's Talk Tattoo.
Presented by Needlejig Tattoo Supply
06.22.22
Feeling overwhelmed or overworked? Something us artist often don't do but should is talking about it. Join us to talk and discuss everything going on in life in a safe environment every Monday at 5pm EST ?? Inspirational network and courses for tattooers, apprentices, and collectors @ https://links.reinventingthetattoo.com/starthere
--------------------------------------------------------------------------
This is a place for tattoo artists to do something we don't typically do, but desperately need to. This is a safe space for anyone to come in and share what they're going through and get some different perspectives about life and daily stresses.

For tattooers, collectors, and the curious - TattooNOW has been producing and promoting world class custom tattoos for over 20 years. We webcast and upload full shows, interviews, music concerts, and webinars. Years of inspiration and honest interviews with Guy Aitchison, Alex and Allyson Grey, Jeff Gogue, Bob Tyrrell, Michele Wortman, Ivana, Alex De Pase, Markus Lenhard, Damon Conklin, Thea Duskin, Steve Peace, and many many more.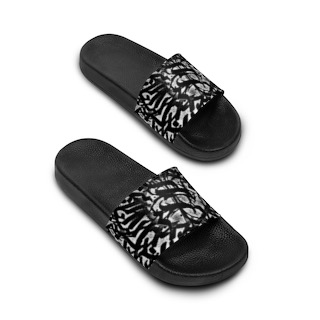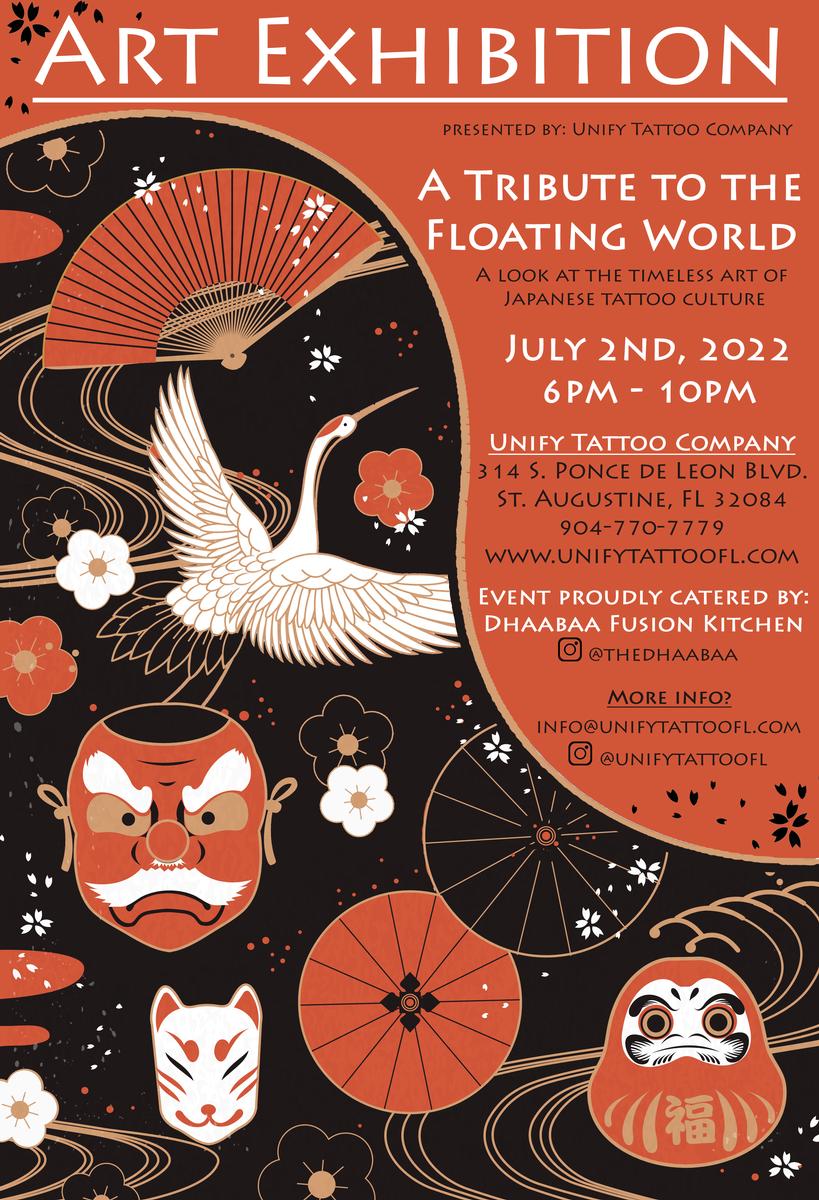 An invitational and juried exhibit of artwork based in Japanese Tattoo Culture. This will be a floating exhibit throughout the studio. Our opening reception will be catered by The Dhaabaa who will be providing Japanese fusion h'ours d'ourves. Opening reception will be held at Unify Tattoo Company; 314 S. Ponce De Leon Blvd., St. Augustine, FL, 32084 from 6pm until 10pm. The exhibition will last from July 2nd, 2022 until July 31st, 2022 and there will be original artwork and prints available for purchase.