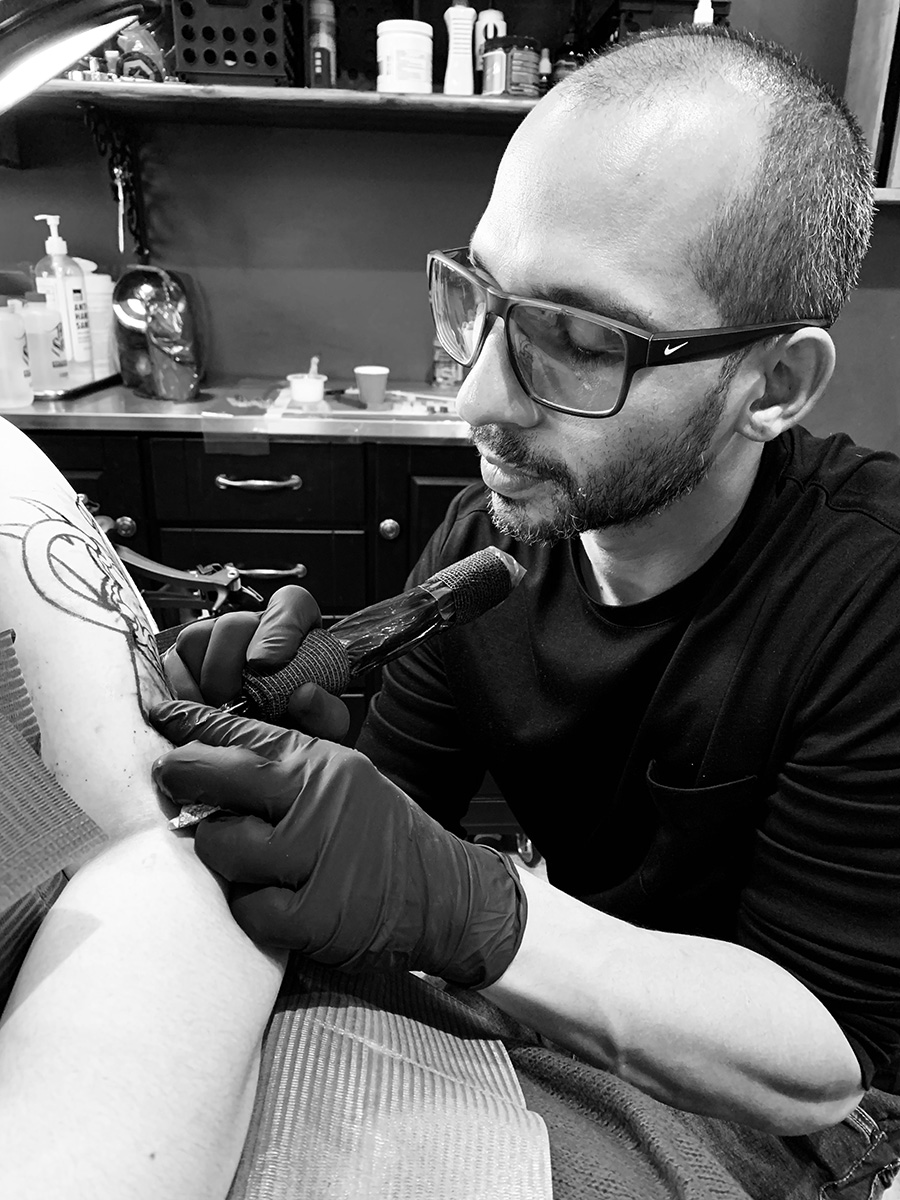 Location
jacksonville, fl, FL
19044762491
Edwardemar was born in Baltimore, Maryland but spent his life growing up back and forth
from Puerto Rico and New Jersey. As a child he was always tracing until he developed the
ability to illustrate by observation. As a teenager he developed an interest in the urban arts,
including airbrushing, street murals and traditional painting. At the age of 16 he began
illustrating for a tattoo artist who let him observe quietly until he felt confident enough to tattoo
himself. By the early age of 17 he tattooed himself and wet on to tattooing anyone who would
let him.
The first 10 years of his career were also shared with the pursue of other industries which
include auto body work, military service and school. In 2015 he moved to Pittsburgh,
Pennsylvania where he was able to be mentored by veteran artists helping him develop a
versatile style with an interest in new school Neo traditional and general realism tattoos. In
2017 he moved to Florida and continues to dedicate himself in learning as much as he can to
perfect his craft.