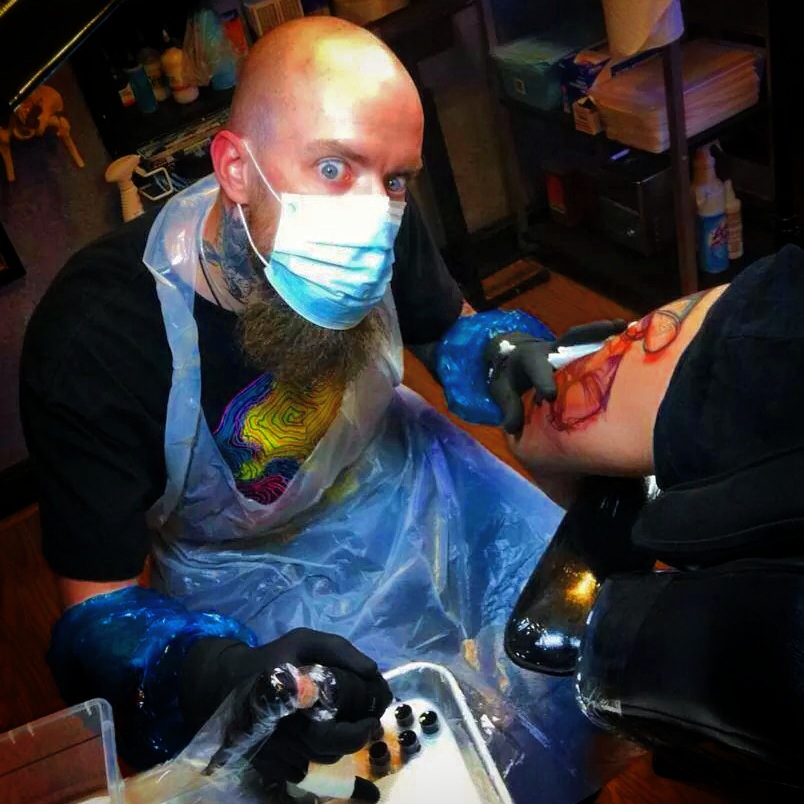 Location
Hal Sawyer
Award Winning North Carolina Tattoo Artist ...
… is a self-taught custom artist specializing in photo-realism, portraits and bold color new school work. Hal loves to create original art in many mediums ranging from colored pencil, oils, acrylics, airbrush, sculpture and of course tattoo. He believes that the foundation of all great tattoos is great art! Hal started tattooing in August of 2008.

Hal always wanted to be a tattoo artist, since he was a kid and saw one being applied for the first time. He never really had the opportunity to tattoo until a little over five years ago when the woman who is now Hal's wife believed in him and gave him the chance to fulfill one of his dreams. By far of all the mediums used to create art, tattoo is, and will always be, his passion.

Hal enjoys working in all styles, depending on what his client is looking for. He constantly pushes himself to grow and learn with his art and work in all mediums in addition to tattooing. Hal is located in Fayetteville, North Carolina and travels several times per year to tattoo conventions around the US as well as doing guest spots at other studios in the country.