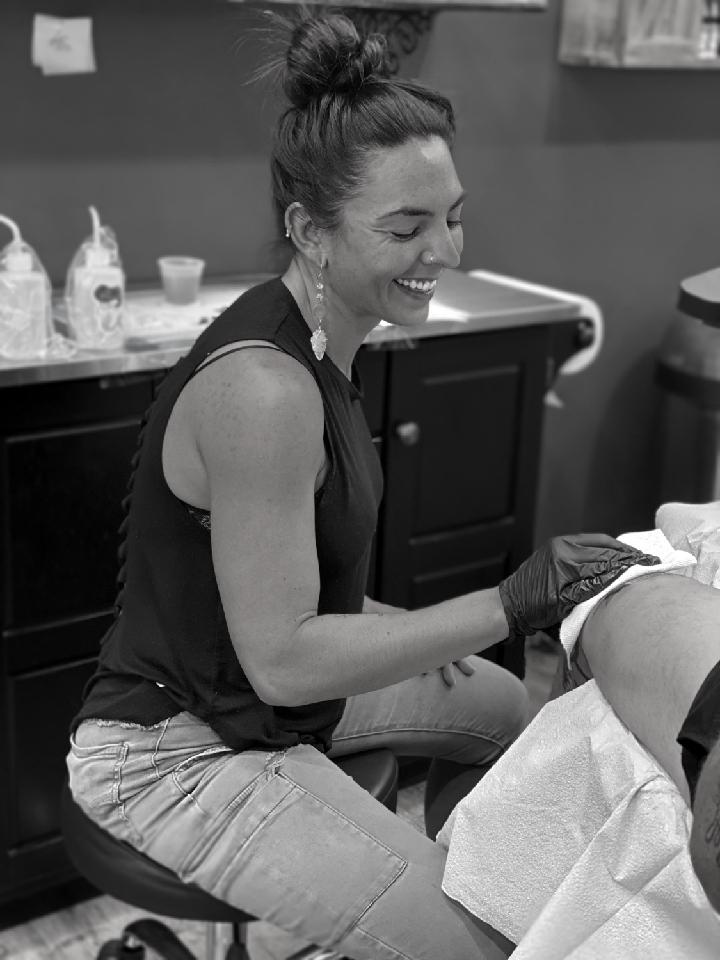 Location
St. Augustine, FL
904-770-7779
Follow
Jessica started as an apprentice at Unify Tattoo Co. in March of 2022. She is a self-taught artist excited to learn the trade of tattooing and to grow in general as a working artist.
Always interested in painting and creating art, Jessica decided to make a change and switch career paths after graduating with a BA in Management Information Systems and spending 5 years in the corporate world. She spent her time painting and developing her artistic skills, at the same time raising her 2 sons while her husband worked to support their family. She loves drawing along with painting murals and canvases using acrylic and watercolor mediums outside of tattooing. A deep connection with the natural world alongside an interest in the surreal drives her inspiration.
Currently, Jessica enjoys tattooing designs that support her work on developing her personal style and versatility as an artist. She loves surfing, adventure, and spending time with her friends and family.