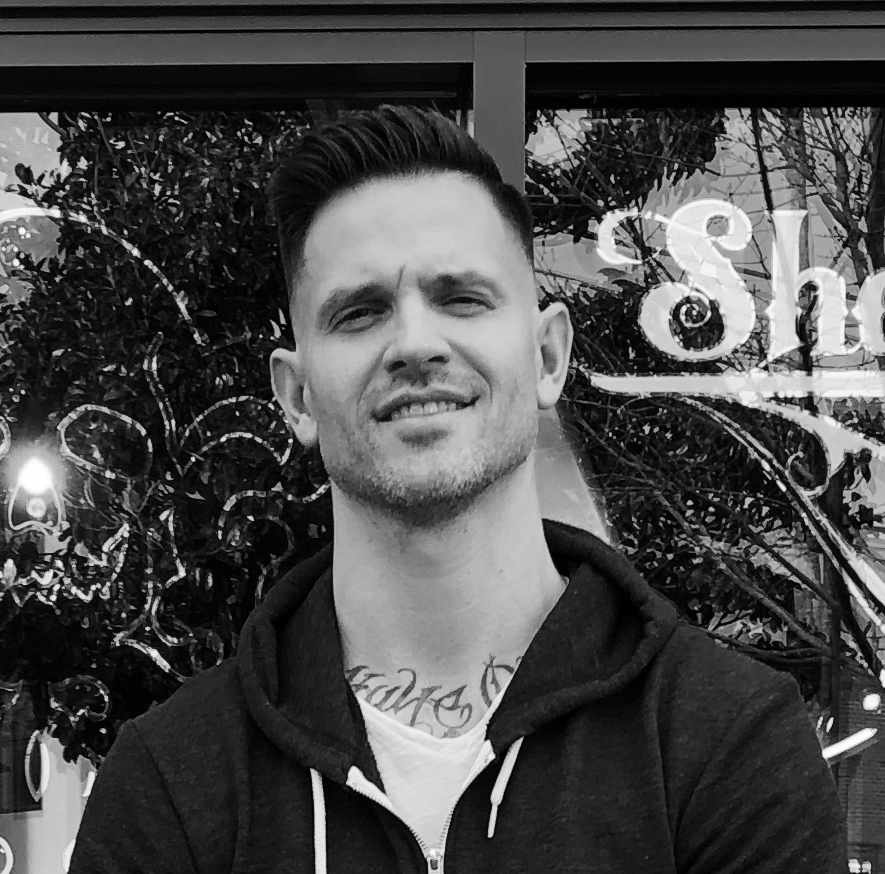 Location
Sacramento, CA
916-970-5004
I have always been an artistic, even as a small child. I colored, traced and drew everything I saw or got in my head. I drew characters from TV and movies, cars, planes and animals from books. I kept drawing on into high school an took a few classes I really enjoyed. I was intrigued with Art History and different Political and Artistic Movements. I loved to make big Abstract Expressionist oil paintings and mixed media pieces. Very inspired by Surrealists, Dadaists, Post Modernists and Situationists. I also got into graphic design, photography, stencils and graffiti. Art in all its manifestations intrigued me. I nearly bought a tattoo machine off Ebay to tattoo myself and my friends with but didn't for one reason or another.
In college I took some Advanced Drawing, Figure Drawing and Portraiture courses and loved it. I ended up getting a full ride to the San Francisco Art Institute but didn't like the vibe there or the city. I was burnt out on school and saw no relevance in it to my life or what i wanted from life. Like all things I enjoy figuring things out my own way and doing it myself. I am creative, efficient and inventive in all my endeavors. Things tend to come easily to me, and can do just about everything I set my mind to try.
I absolutely love to tattoo and get so much fulfillment from it, working with people to create something they cherish. Art is my passion. There is nothing, NOTHING like the look on someones face when we do a portrait of their children or a loved one who has passed. I love the look in peoples eyes when they cannot believe their eyes. I've seen hard core gang bangers giggle like school girls and grin like a fool while we are working on a piece. Its so fulfilling to give someone something so incredibly meaningful that they will remember and carry with them forever. I love it. I enjoy working in both black & grey and full color. I work in all styles but enjoy realism and fine, intricate detail. Anything I can make look realistic, pop to the eye, or breath life into. I have my own style that flows. But I do anything from portraits, realistic collages, animals, fancy script/letters, traditional, landscapes, fantasy, flowers, skulls, Tribal, Asian, Mexican, Aztec, Native, Urban; really any and all styles. I am very versatile and dynamic artist. Whatever I imagine or see, I can draw, and whatever can draw I can tattoo. I am a true artist first and for most, and it shows in my work. I can see how a piece should flow and fit together in my head and transfer that image to skin and the natural flow of the body. I am continually pushing myself, improving and learning. I will never stop honing and sharpening my skills. I am so grateful that I am fortunate enough to be able to do what I love and support myself and family with it. Being able to give people a life long gift that holds tremendous meaning for them just tops the whole thing off for me...